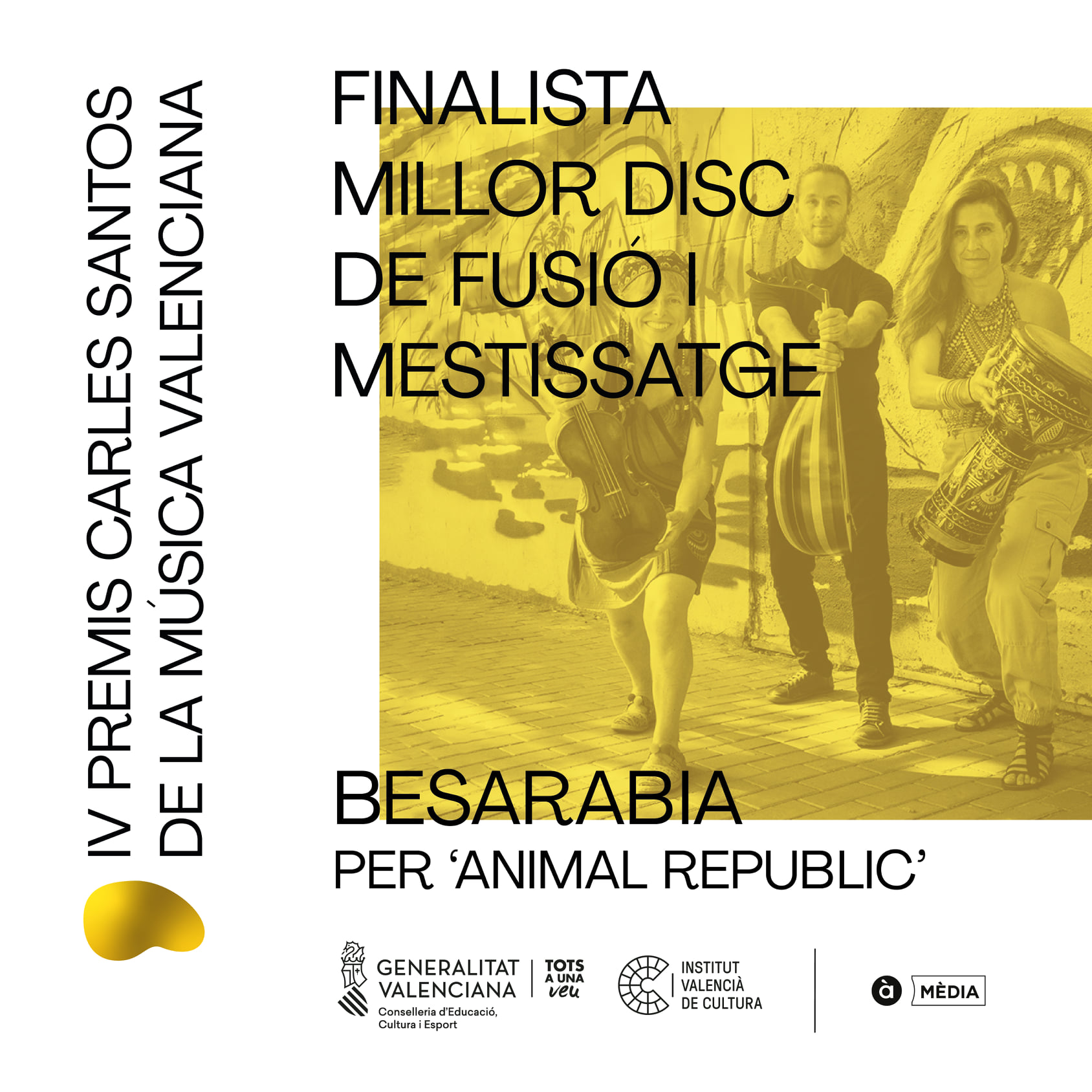 IV Premis Carles Santos
"Animal Repuplic"  has been nominated for the Carles Santos awards, in the category best fusion album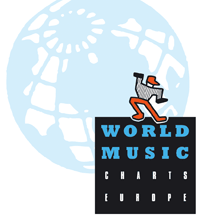 World Music Chart Europe
"Animal Republic" has entered the top 20 best albums in the prestigious charts of the World Music Charts Europe in November 2021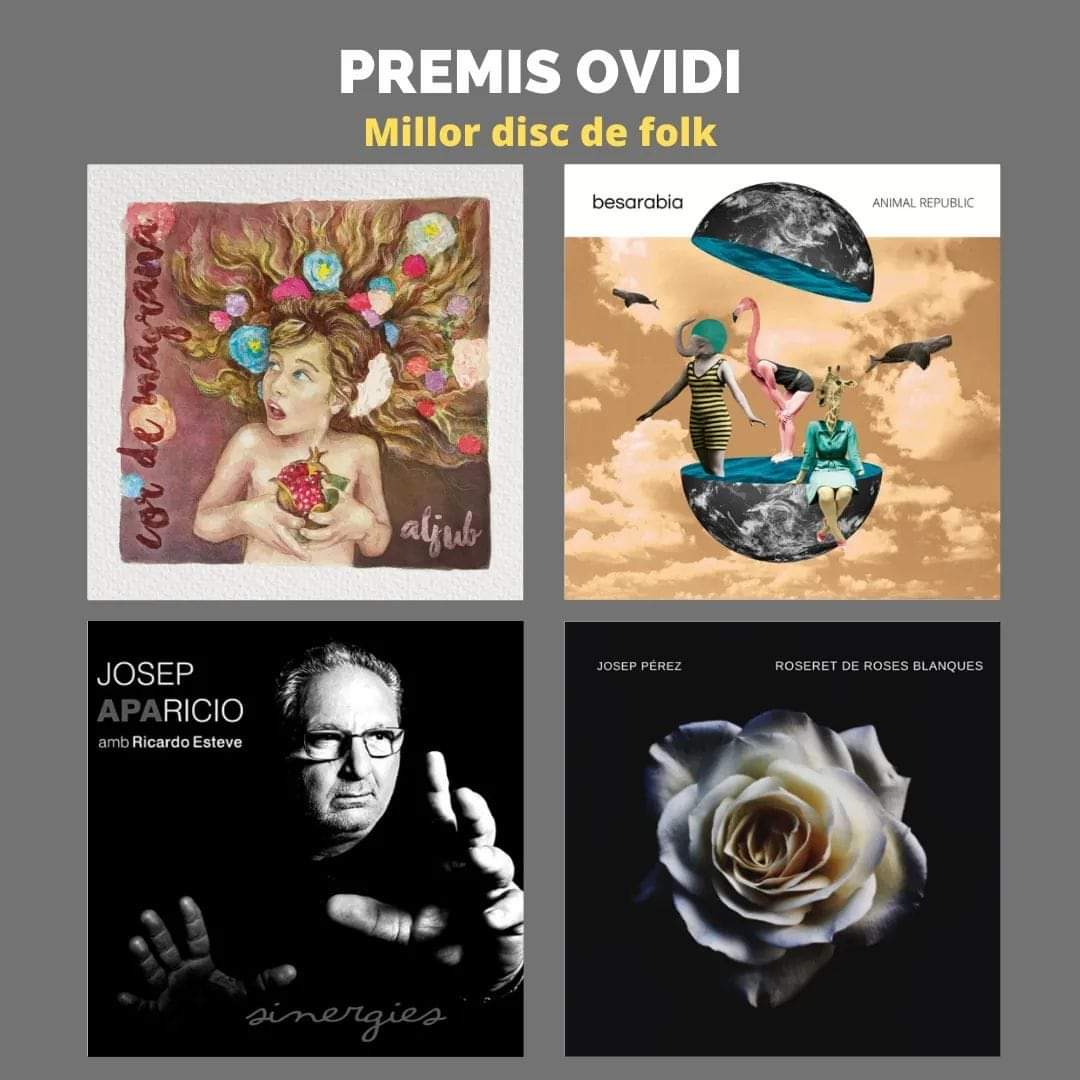 Premis Ovidi.
"Animal Republic" has been nominated as finalist in the best folk music album in the 2021 Olvidi awards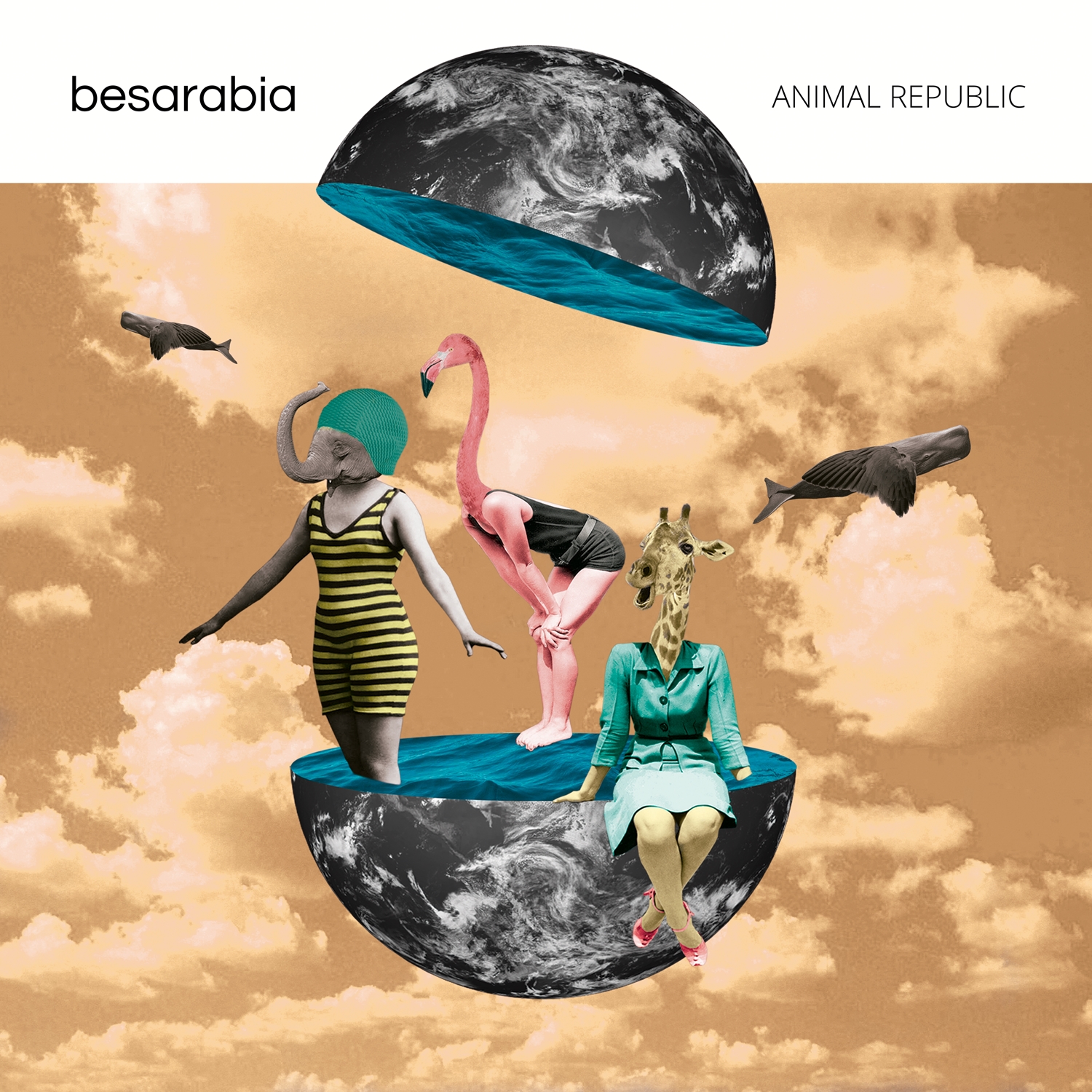 "Wild, Electrifying….one of the best albums of 2021′
"Mental resistance is totally ineffective in the face of the ability of these compositions to awaken in us, in addition to feelings, the need to belong to territories, and the inescapable desire to visit cultures that knock on the door of permissive ears with all of their goods to offer."
"the equality achieved between vocal hegemony and absolute mastery of the instrumental"
"An excellent achievement"
"the search for beauty that does not understand races or classifications, as Saluzzi would say, simply beautiful music."
"Animal Republic, the new and fabulous album, from the  superb trio Besarabia"
"— the instrumental expertise and creative nerve of the band rule the charge with a firm hand and allow audacity like Giraffe by the sea or Elephanta I … a fresh and original work that can work just as well in an auditorium with an adult audience as in a square outside with a family audience. "
ANIMAL REPUBLIC
Each song contains a new, spontaneous confluence between worldmusic, folk, flamenco, jazz and even rap. The lyrics of the songs and the atmosphere they evoke are based on the collective imagination of the animal kingdom; animals that are bestowed with human traits, as in Aesop's fables, or animals full of rustic charm.
The swallow that carries a love letter, the snake that joins with the mother goddess and creates all living beings, the elephant that longs to enter an antiques shop to see her soul reflected in a mirror, or the giraffe, a forgotten toy in a garage, that is sure that if it can reach the sea, it will find freedom.
With soundscapes full of melancholy, joy, life and adventure, Animal Republic is a voyage into the interior of each member of Besarabia, setting free their primordial instincts and uncaging their animal within.
Este mensaje de error solo es visible para los administradores de WordPress
Tried accessing nonexisting field (comments_count) on node type (Media)
Error: No se han encontrado entradas.
Asegúrate de que esta cuenta tiene entradas disponibles en instagram.com.